BACK TO BASICS
Cozy up in one of our off the grid, secluded accommodations that offer a total escape from hyper digitized living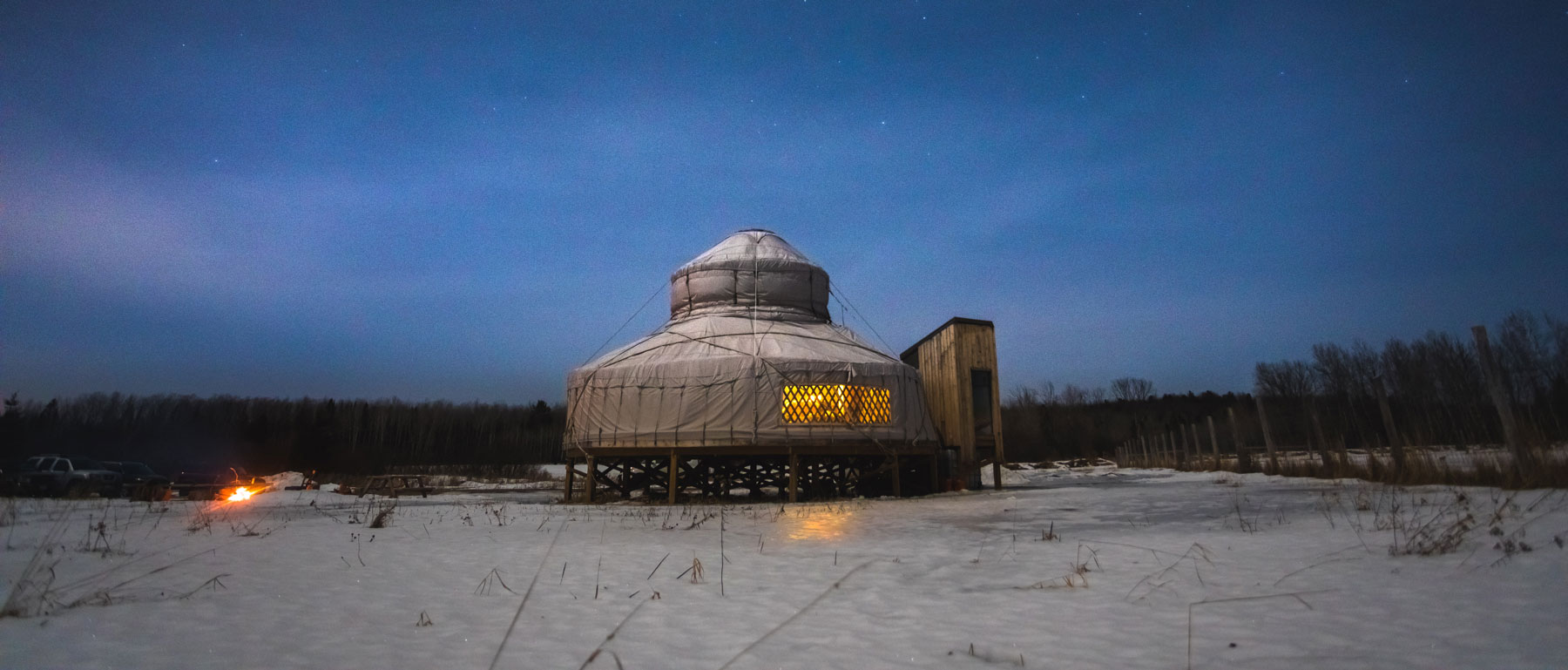 CRAFTSMAN STYLE ARCHITECTURE
Enjoy a handcrafted lodging experience in a beautiful secluded wilderness setting
BEAUTY HIDDEN IN PLAIN SIGHT
Grab a blanket and star gaze the night away under clear skies; ideal for viewing all your favourite constellations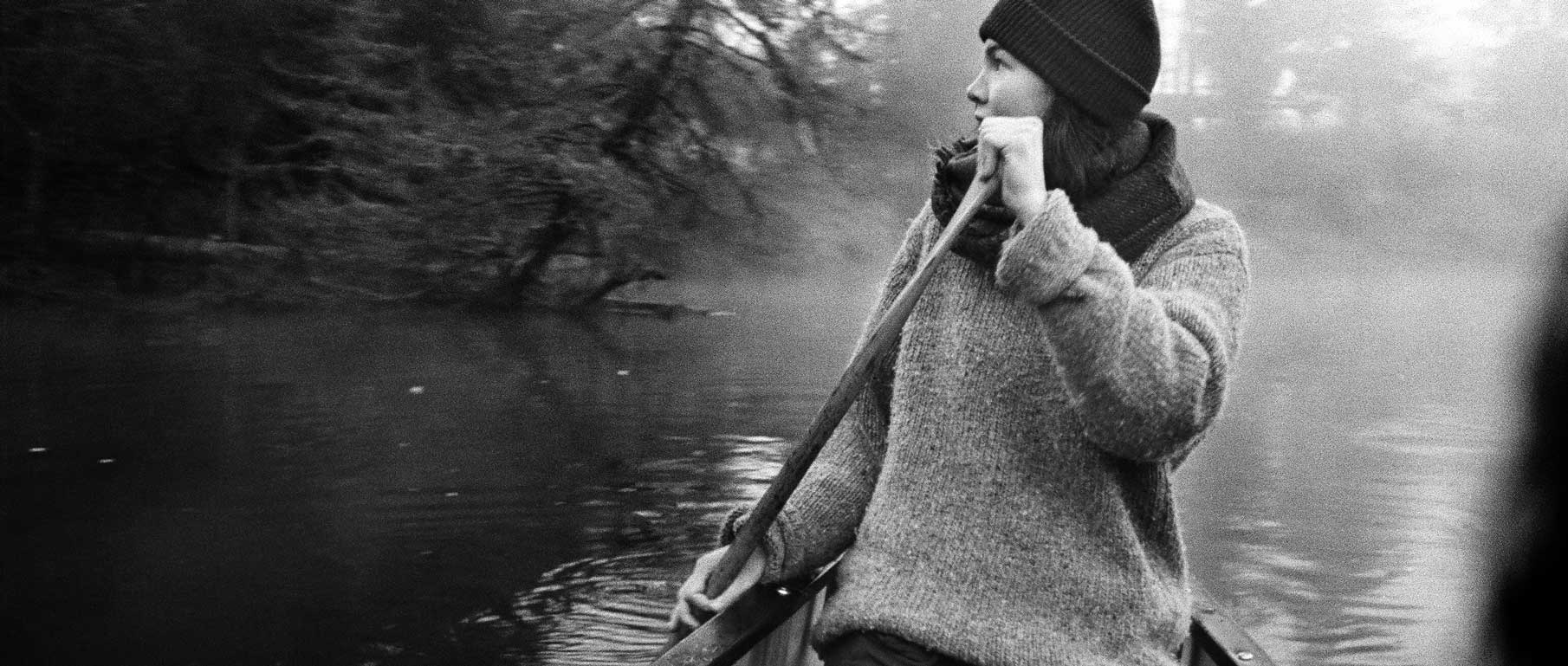 DOWN BY THE RIVER
Take in the shoreline views on a private canoe ride down the river that winds its way through the property
Sustainability at Heart
We strive to minimize our impact on the environment with a very thorough recycling and composting program, a well for water, and off grid and low impact lodgings.
Handcrafted Design
In a beautiful secluded wilderness setting, our off grid dwellings offer a total escape from hyper digitized living. Reconnect deeply with nature and to those you love most.
Immerse in Nature
The Buffalo Farm offers a re-introduction to some of the things we cherish most; connection, authentic experiences and the almighty Mother Nature.
All visitors are considered part of our family and evolving story. We take pride in sharing what we've built and learned with hundreds of people every year.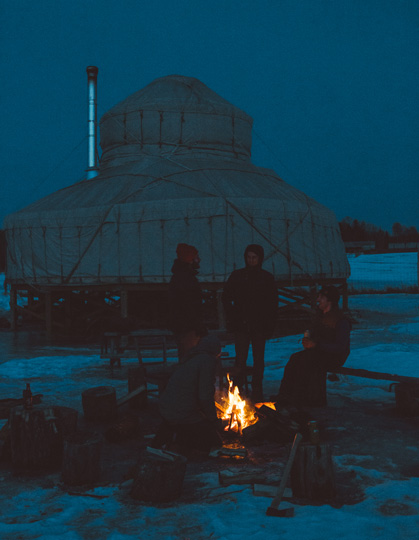 Stan and Mariam Gibson's journey began together in India where they spent several years gaining a lifetime of experience in shaping educational experiences and community building.
In 1982, they arrived in Canada and founded the Ecologos Environmental Organization which they continue to lead with its Water Docs Programs aimed at protecting water and livable climate.
In time, Mariam, Stan and their three adult children began to see a need to reconnect with nature.  They headed to Northern Ontario with a shared vision of creating unique experiences for others to enjoy down to earth accommodations, and the unparalleled beauty of the wilderness and its surroundings.
The Buffalo Farm is a family business.

 

The Gibsons take great pride in sharing what they have built and learned with the hundreds of people that choose to stay with them every year.
When you stay at The Buffalo Farm you are immersed in fields, forest, and all the wildlife that inhabits the private property. Its 600 acres hug the Northern edge of Algonquin Park. The beautiful Amable du Fond River winds its way across the back of the farm offering a secluded setting for the farm's overnight accommodations featuring a superb hand-crafted two-story Yurt, rustic Tipi, a lovely Tiny Home, and new to the farm, Blackbird.
They said about us
A much needed get away from the craziness of day to day life. A gorgeous yurt on a beautiful property made for the best winter vacation, and Christmas present a girl could ask for. I'm so happy I found this hidden gem in the north. My partner and I will definitely be back in the spring summer and fall! I'm so happy I took this time off to connect with my nature and my family. Our little family loved our stay and can't wait to return
They said about us
This is a magical place, the beauty of it is incomparable, surrounded by nature and right by the river, it has it all. The yurt is very cozy and warm, looks super well kept and provides the perfect respite against the elements. Beautiful location to unwind, unplug and relax, I reccomended this for anyone that wants an immersive getaway.
They said about us
The Buffalo farm is absolutely magical. We loved the tiny house. It is organic, warm and truly a relaxing experience. We went up for two nights and wish we could have stayed longer. The winter blanket of snow, cozy indoor fire, big beautiful bathtub and kitchen for cooking, made us feel like it was a home away from home (but WAY BETTER). We highly recommend this experience, and can't wait to be back! Everyone was welcoming and friendly, especially their beautiful gentle German Shepard.
They said about us
We've been wanting to visit the Buffalo farm for a year or two now and it didn't disappoint! The location and surroundings are so stunning and Mother Nature even gave us sightings of the Milky Way and a huge rainbow! We've heard wolves at night and had a nice chat with the beautiful buffalo. Thank you for offering a slice of your little piece of heaven to the rest of us. We hope to return again next year.